Welcome to my new page! Here I will be sharing behind the scenes images of my day to day life as a freelance artist. Anything from collaborations with other creatives, new up and coming events or what hot new products im using in my kit, it will all be here!  I do hope you enjoy.
Cherished Wedding Boutique Opening
I had the great pleasure to be a part in the opening of the stunning new bridal store 'Cherished Wedding Boutique' based in the heart of Mansfield. Owners Emma and Jane have created a bridal heaven which is beautifully intimate and yet holds a fantastic array of stunning gowns and accessories to complete the look for a brides special day. I was asked to create a look for their models Carly and Abbey, so naturally I decided for a classic bridal look where creating a clean flawless complexion with a subtle sultry eye that would give definition, but would look and feel fresh and natural, which is perfect for a bride to be who perhaps doesn't wear a lot of makeup day to day but wants just a little added something for their wedding day. The second look I went for was a fuller smokey eye with a stronger brow to give a  more glamorous effect, then teaming it with a soft nude lip so the eyes would do the talking. Depending on the chosen looks I also matched with the styling of the hair. Soft curls were created for a elegant and natural effect using curling tongs for Abbie, whereas a more sleek look was created for Carly by having the hair swept off the face and a little height was added to for the overall Glamorous effect.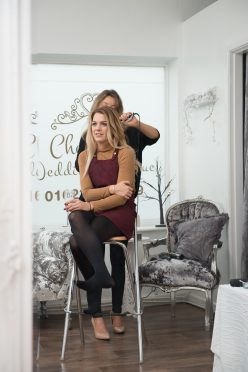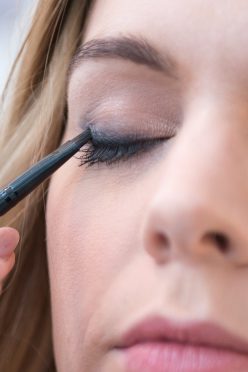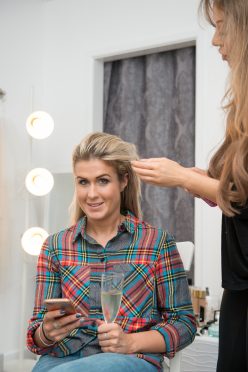 As I was working, specialist wedding photographer Simon Tickle was working his magic capturing the moments whilst clients were browsing the brand new boutique and watching Carly and Abbey present various gowns from the collection in store. I felt so very welcomed and part of the 'Cherished' family whilst working for Emma and Jane, the whole team gave a 5* service and I feel very honoured to have a been part of their big day.  I highly recommend for all brides to be to be to pay a visit, you will not be disappointed.
All enquires for your Bridal Attire : www.cherishedweddingboutique.co.uk 
  Photography : www.simonticklephotography.co.uk